Music has always been my passion, since I could remember.
My family immigrated from the island Lipari, it is the largest of the Aeolian Islands in the Tyrrhenian Sea off the northern coast of Sicily.
As a young child I recall my family always happily singing and rehearsing in the lounge room, and through this experience, it has given me the encouragement to be in the music scene just like my father (John Mandarano), a guitarist and a singer who had his very own band.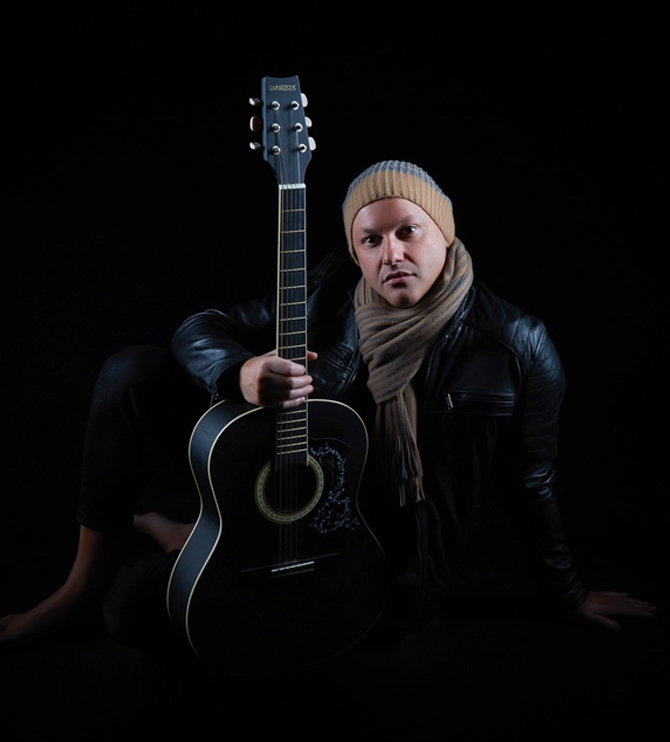 I remember every Saturday night helping my father carry his instruments, and he would always allow me to get up and sing ocassionally at the musical functions.
This was an amazing experience. I also would listen and observe my two Nonno's (grandfathers) playing the accordion in their own kitchens. This was also a wonderful memory, just simply serenading every Christmas, and the neighbours hearing us sing all of the Christmas carols that we would love to sing.
My two Grandmothers would love musicals, and when i would stay over there house, I would also observe them. They were again wonderful memories.
My Father liked jazz, and rock. My Mother liked the 70s and 80s love songs and dedications. This was something both parents introduced me to, and I loved it.
My brother older heavy metal fan, bands such as Kiss/Guns n Roses, and my sister nearly eight years younger and she absolutely loved her Spice Girls/Mariah Carey and RnB classics.
Then there was me, I loved "Queen of Pop" yes.. Madonna was my Idol, and I think perhaps most people's idol.
She is a pioneer in the music industry but also creative and always different, never boring and that's what I love about her. Madonna was and still is my idol. I also like others, such as Janet Jackson, Cindy lauper, Ricky Martin, and George Micheal. Oh and definitely the 80' and 90's Pop commercial dance Music.
I believe that singing has always been in my heart, and I have decided to pursue my singing, as i have studied theatre technology. I enrolled at David Jannz school of singing and finally I decided to write my own song, which was "smile Betty" and I had asked my father to sing this for me, which was dedicated to my Mother Betty as well as all who have suffered with COVID-19, from the St.Vincent Hospital Melbourne.
"Just Remember to Smile" was my slogan you will get through this.
It wasn't easy for my Mother, she showed us her strength and to all of us here in Melbourne.